The first-ever fishing license was invented in 1919 in the state of Pennsylvania. At that time, fishing licenses were required only for non-residents, and only 50 licenses were issued in the first year.
By 1922, when the requirement arose for state residents to have a fishing license, over 2,700 non-resident licenses and more than 200,000 licenses were sold.
The invention of fishing licenses was to regulate or legalize fishing through a controlled mechanism as they are considered fishing permits for anglers.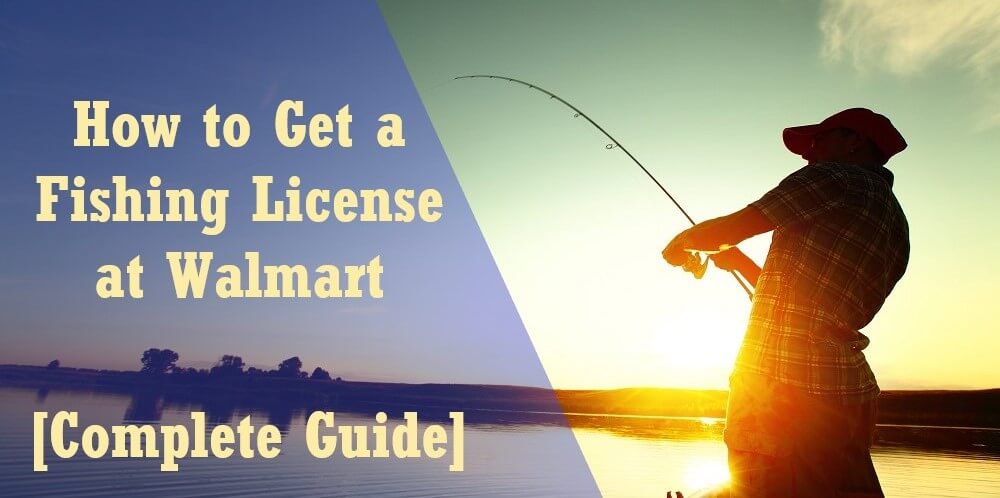 While earlier anglers could only obtain fishing licenses from specified authorities, it has now become relatively easy.
Anglers can get fishing licenses of their preferences with different validity periods, each of which has a different price according to the geographic location.
This article can help you out for all those who are starting to take an interest in fishing and wondering how to get a Walmart's fishing license.
You no longer need to go all the way to officials for fishing permits as Walmart has them readily available for you.
What Is A Fishing License?
Those who have started to gain an interest in fishing need to learn how to acquire a fishing license and the purpose of having it.
Since fishing licenses help you by the regulatory authorities, it works as a legal mechanism that controls overfishing.
Whether it is commercial fishing or recreational, anglers need to have a fishing license before they can head onto the waters and start reeling in.
Although fishing equipment is quite essential to have, a fishing license holds the most importance.
Overharvesting tends to be a common issue when authorities do not supervise a particular activity.
This goes for fishing as well, since people tend to reel in more than they need and, sometimes, they end up harming the marine life cycle because of this.
Therefore, a fishing license plays an essential role for every angler as it allows them to fish according to the type of license they have.
There are different types of fishing licenses that anglers can opt for according to their requirement. Each license allows them to fish under certain limits and comes at a different price, depending on the state where you are acquiring it.
Here are the different types of fishing licenses:
Combination License
A combination fishing license is a combined license that allows necessary hunting and fishing and is valid for 365 days from the date it was purchased.
Freshwater License
Since there are different areas in the sea, anglers are not allowed to access all of them until and unless they are permitted to do so.
One of those areas is freshwater, and with a freshwater license, that is the only area that anglers can access for fishing.
Saltwater License
Just like a freshwater license, a saltwater license allows anglers to stay restricted to saltwater fishing only. No other area of water can be accessed for fishing by anglers if they have a saltwater license.
Shellfish/Seaweed License
Anglers who have a shellfish/seaweed license can harvest razor clams, red rock crabs, coastal Dungeness crab, mussels, octopus, oysters, scallops, sea urchin, shrimp, soft-shell and hard-shell clams, squid, and seaweed. No record of the catch is required to obtain this license.
1-3 Day Combination License
1-3 Day combination licenses work just like combination licenses; however, they are short-termed and require other endorsements where applicable.
This type of license is not valid for game fish unless the angler using it is an active-duty resident military personnel.
Razor Clam License
Those who already have a shellfish/seaweed license do not need this one.
However, anglers specifically planning on harvesting razor clams can obtain this license on an annual or temporary basis without having any previous catch record.
Why Do You Need A Fishing License?
Back in the days, the concept of issuing a fishing license was unknown. Anglers would pick up their fishing rods and head on over to their regular fishing spots to reel in some catch for the day.
Whether it was trout, bass, or walleye, fishers worldwide could pull out as many fish as they wanted as no governmental concern existed that required them to pay for their natural right to go fishing.
Of course, this was when the population rate was low, and there seemed to be no concern about anglers around the world fishing for leisure.
However, with growth in the population, recreational fishing started rivaling commercial fishing without anglers grasping the concept of wildlife management.
Over time, fishing licenses have proven to be effective in terms of protecting the fish population.
According to fishing regulations, the government enforces limits on which species can be caught and retained a day by any fisherman.
Information regarding all of this is stated in the fishing license that is obtained by the anglers. Each license has its own set of limits and restrictions that are to be abided by.
With the help of fishing licenses, people are more informed about their catch limits. If anyone collecting fish that is more than their fair share allows, they can be reported to the authorities as poachers who carry out illegal activities.
Additionally, fishing licenses greatly help fund marine life research as they can be used in financing state wildlife departments.
Certain activities are already financed by the revenue generated from the fee collected from issuing fishing licenses.
The money collected can also increase the number of fish found in different water bodies, including lakes and fisheries, that the department maintains.
Wildlife departments can now easily curb illegal fishing by creating a check and balance system by issuing fishing licenses.
Officials are allowed to spot-check fishers for their fishing licenses, which has instilled fear among fines.
Licenses hardly cost $10, which seems like a fair price compared to spending thousands of dollars paying heavy fines if caught violating the rules and regulations.
Walmart Fishing License Online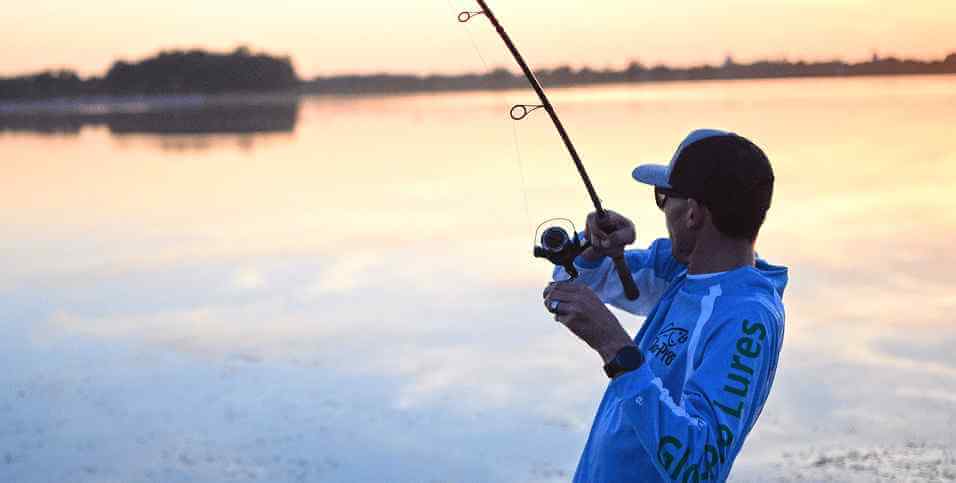 Now that we have discussed what a fishing license is and why every angler needs to have one let us walk you through how to get a fishing license at Walmart.
Until about a couple of years ago, people looking to obtain a fishing license had to purchase it from fishing stores or queue up in lines to get a license.
Undoubtedly, it was an entire process that took a lot of time and was quite also tiring. Due to which most anglers never gave the idea of fishing a thought.
However, Walmart has signed an agreement with the government and made it possible for anyone to obtain a license easily.
Walmart stores have a separate section, the Sports and Outdoors Department, where fishing licenses can be found.
Earlier, people had to visit their nearest Walmart to get a license from the respective department.
It is the only store permitted to issue fishing licenses to anglers who could prove identity and residency.
Covid-19 brought upon a massive change in the way people do things as the world went through a pandemic that is currently ongoing.
Walmart decided to issue fishing licenses online. All you need to do to get your fishing license issued by Walmart is to login into the website, provide a valid photo identity, and prove a resident of the particular state you are in.
You can make the payment online, so it would be handy if you have your credit or debit ready.
To get your fishing license issued, you will need to provide the following details:
The kind of water you would like to fish in – saltwater or freshwater (river, stream, lake, ocean, or pond).
Your age – licenses are issued at a lower fee for anyone under the age of 16 years as well as senior citizens.
How long you want the license issued daily, monthly, seasonally, annually, or a lifetime.
A total number of licenses required – This is especially for those who want to go fishing in a group, as every member needs to have a license of their own, without which they will not be allowed.
Ever since the pandemic, it has become easier than ever to obtain a fishing license as Walmart encourages its customers to shop online for almost everything.
Acquiring a license is no longer a strenuous process as you do not need to wait in lines or visit the actual store to get your license.
Once you get your reference number, you can begin fishing right away without having to wait for the actual license to arrive.
One thing that is to be kept in mind is that every license by default expires on 31st December. Those who want to fish without being interrupted will need to renew their licenses after the specified date.
Ways of Getting a Walmart Fishing License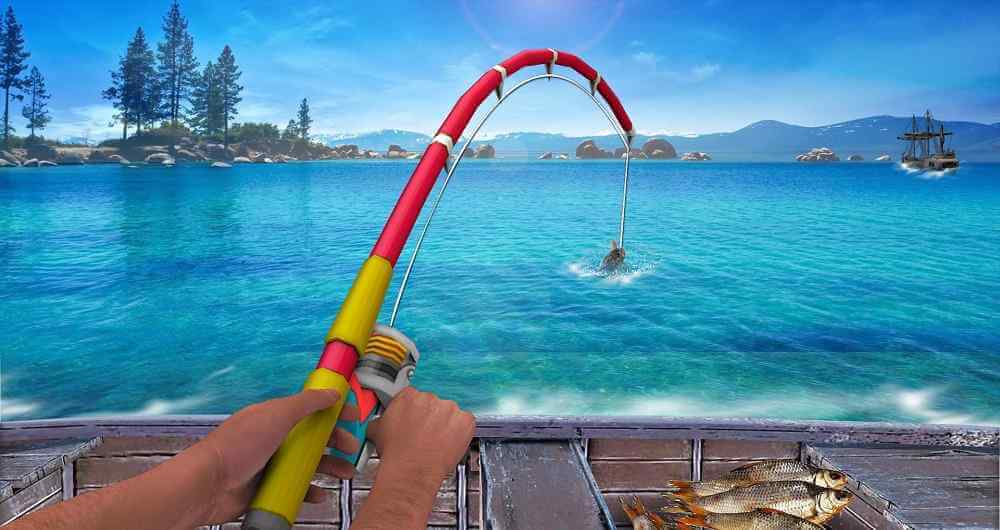 There are several ways that you can use to get a Walmart fishing license. With the help of these ways, the process has become more convenient for every angler out there.
Physically Go To the Store
As mentioned above, Walmart has a separate section dedicated to sports and outdoor activities. Upon visiting the store, you can go directly to the respective department and request a fishing license form from there.
Ensure you are carrying your photo ID and proof of residency, as that is the basic requirement. Fill out the given form, answer any necessary questions and pay for the license there and then.
Visit the Website and Apply Online
Considering the current pandemic situation, it is highly recommended to avoid going to the store. Visit the Walmart website and apply for a fishing license from there.
You will need to provide them with the required documents. Once Walmart verifies your documents and your application, you will be asked to pay the license fee via a debit or credit card.
You will then be issued a reference that can be used until your physical license arrives.
Call Walmart Helpline
This option is available in some specific states. Walmart allows fishing enthusiasts to apply for fishing licenses by calling the helpline.
However, you need to be careful when choosing this method as you will be required to provide your bank details and personal information over the phone.
Once your request is verified and approved, you will receive your license on your e-mail, which can then be printed or collected from the store.
Contact Via Mail
For those who cannot choose any of the above-mentioned methods, they still have hope! You can also apply for a fishing license through the mail.
Although this method takes more time than the others, it is still a convenient way of obtaining your fishing license, especially if you plan your trip ahead of time and need your license for a couple of months from when you are applying for it.
Cost of Buying a Walmart Fishing License
There are several factors upon which the price of acquiring a fishing license from Walmart is based upon. All these factors vary from state to state and must be determined before applying for a Walmart license. Some of these factors include:
Age of the person requesting the fishing license
Duration of the license
Whether the person is a resident of the state from where are applying for the license
The type of water the person wants to fish in (saltwater, freshwater, or both)
State that the person currently resides in
Whether the license requested is a duplicate or an original one.
Walmart also charges a small processing fee for the fishing license. Below you can find an estimated cost of obtaining a fishing license in some of the states.
New York
An annual license for resident aged 16-69 – $25
An annual license for resident aged 16-70 – $5
Annual license for non-residents – $50
Lifetime license (only for residents) – $28
Tennessee
Annual resident fishing license, which also includes small game hunting – $34
Annual country of residence fishing license (can only be used in home country – $11
Single-day license – $6.50
Veterans, minors, physically/mentally impaired – price lower than the rest
Florida
Annual resident license for freshwater – $17
Five-year resident license for freshwater – $79
A non-resident annual license for freshwater – $47
Non-resident 3-day license for freshwater – $17
Non-resident 7-day license for freshwater – $30
Oklahoma
An annual license for resident – $25
5-year license for resident – $88
Senior citizen resident lifetime license – $15
Annual license for non-resident – $55
6-day license for non-resident – $35
1-day license for non-resident – $15
Minnesota
An annual license for residents – $26
An annual license for married couple residents – $41
Non-resident annual license – $52
Non-resident 7-day license – $44
Non-resident 3-day license – $3
Non-resident license for youth (age 16 -17) – $6
Virginia
Resident license for saltwater/freshwater fishing – $39.50
Resident license for saltwater – $17.50
5-day state license for resident – $5
Freshwater license for non-resident – $30
5-day freshwater license for non-resident – $6
Non-resident license for Trout – $30
Saltwater license for non-resident – $7
North Carolina
An annual license for non-resident for inland fishing – $36
An annual license for the resident for inland fishing – $7
An annual license for non-resident for coastal fishing – $30
An annual license for the resident for coastal fishing – $15
10-day non-resident license for coastal fishing – $10
10-day resident license for coastal fishing – $5
Combined license for coastal and inland fishing for resident – $40
West Virginia
Resident license for the trout-fishing stamp – $10
An annual license for resident – $18
Sportsman license for residents aged 18-64 – $15
Non-resident license for trout fishing stamp – $15
Annual license for non-resident – $35
1-day license for non-resident – $3
While that estimates the cost for some of the States where you can a fishing license from Walmart, below is an estimate for others, which are not mentioned in the list above as the rates for them are different.
License for a single person who is a resident of the respective state that he is obtaining the license from and is aged between 16 and 65 – $19
For senior citizens who are over the age of 66 and are a resident of the state – $10
Single-day license for residents as well as non-residents of the state where they want to fish – $11
Annual license for non-residents – $40
A tourist fishing license for 3 days – $19
In the case of the license being lost, misplaced, or stolen, a duplicate license is issued – $4
States Offering Walmart Fishing License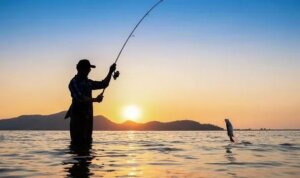 States that offer a Walmart fishing license follow laws about fishing and other laws according to the authorities of the issuance of fishing licenses.
Every angler should be aware of the laws regarding each type of license, specifically the laws applicable for the respective state they are applying from.
Some of those factors have already been discussed in this guide. To be kept in mind, illegal fishing or poaching is strictly observed in most states to create sustainability for underwater life.
Here is a list of all the states that are currently offering the Walmart fishing license:
Alabama
Alaska
Arizona
Arkansas
California
Colorado
Connecticut
Delaware
Florida
Georgia
Hawaii
Idaho
Illinois
Indiana
Iowa
Kansas
Kentucky
Louisiana
Mae
Maryland
Massachusetts
Michigan
Minnesota
Mississippi
Missouri
Montana
Nebraska
Nevada
New Hampshire
New Mexico
New York
North Carolina
North Dakota
New Jersey
Ohio
Oklahoma
Oregon
Pennsylvania
Rhode Island
South Carolina
South Dakota
Tennessee
Texas, Utah
Vermont
Virginia
Washington
West Virginia
As can be observed by the list above, almost all US states are offering a fishing license that Walmart can purchase.
Since Walmart is in agreement with the government and has the permission to issue a valid license to anglers and fishers, there is no need to worry about being penalized for having it.
Additionally, it is important to remember that every person going fishing needs to have their own personal license. Whether it is a child or senior citizen, a valid license is to be issued in their name.
Walmart offers fishing licenses for all ages, types of water, and resident/non-resident. The cost for every type is different, and the estimated cost has been mentioned above.
Those who are over the age of 65 and are residents of the state do not require a fish license. All they need to do is prove their identity, and they can get away with paying.
However, non-residents who are 65 and above can avail a senior citizen discount on the license.
Can Walmart Fishing Licenses Be Obtained Anytime?
Well, yes, they can! If you want to get a fishing license from Walmart, you can visit the store or follow any of the abovementioned protocols to submit your request.
All you need to do is make sure you intend to visit the store in person to check the timings.
A local mart like Walmart will only accept applications during regular business hours; this applies for both in-person visits and requesting a license over the phone.
However, if you choose to apply for a license by visiting the Walmart website or through the mail, you can do so at any time of the entire day.
You need to login to the website and submit your application without any issues. This is one of the main reasons why people have switched to applying for a fishing license online at Walmart.
The process is fairly simple, and you can get your license in a matter of a couple of hours with absolute convenience.
Important Points for Walmart Fishing License When Buying Online
Now that we have discussed all how to get a fishing license at Walmart, its cost, states offering the license, and related information.
Let us look at some of the important things to be noted when buying a Walmart online or offline fishing license.
You cannot fish without a valid license. In the case of getting caught fishing without a license, you may be subjected to heavy fines and even imprisonment. Since acquiring a fishing license is already quite affordable in the US, it is not worth taking the risk of fishing without a permit.
Walmart does not require you to take a test when applying for a fishing license. However, the store provides you with a guidebook that states the dos and don'ts, which are to be read thoroughly and followed without any deviation.
Having a fishing license does not permit you to fish for endangered fish species in those areas that your license is not valid for. If you break the limitation, it could lead to a lifetime ban from Walmart and the government authorities' fishing.
You may have a license and would like to fish by yourself in a place where there are fewer people. If that is the case, it is recommended to always keep in mind the potential of injuries. You should always carry the right equipment and a first-aid kit to ensure you can give yourself first aid before reaching the ER.
Although this is an etiquette one should already have, always keep in mind that you are not allowed to litter, urinate, or cause pollution in any way. This can hurt the ecosystem and attract a fine as well.
Over to You
This is a complete guide for how to get a fishing license at Walmart. Fishers and anglers need to keep in mind that acquiring a fishing license is just as important as following the rules and regulations attached to it.
When you plan on getting a fishing license, it is not just for your own fun. Remember that you are helping the local government, which provides you with this facility by protecting the marine environment and other species that live in it.